The work of fine art humorist,
Jeff Leedy
Portrait of the Artist as a young dog.
Jeff Leedy is recog­nized as one of the top fine art humorists in the country. Through hundreds of outdoor art festi­vals, collec­tors, numerous gallery accounts and the licensing of his images onto prod­ucts, he has built a national following. In his book ​"Are You Laughing At My Art?" he devotes a full page to why he is funny. It reads,
"You see, God gave me this strange set of contact lenses and this is how I see life."
Some History: One of Leedy's life goals has been to spread laughter in the world. Because of his fun-loving connec­tion with people who come to enjoy and purchase his work, he and his wife and busi­ness partner Elaine, chose self-publishing to main­tain that special contact. In 1988 Leedy intro­duced his now-famed ​"Demando Cat" at the premier Sausalito Arts Festival. Cat lovers four-deep, screamed, ​"I must have that print — that's my cat."
Since then, Leedy has self-published a myriad of open and ltd. edition prints, including his best-selling signa­ture piece ​"Counsel Approaching the Bench", a court­room scene depicting two shark fins heading towards the judge.
This work has had 6 incar­na­tions and 5 editions have sold out not to mention the orig­i­nals as well. ​"I'm having trouble keeping up with all the attor­neys they're turning out," Leedy quips.
Born in New York at a very early age, Leedy was enrolled by his father at age 12 at the vener­able Art Student's League in New York City. This is where he learned how to draw anything from any angle. After getting his BFA degree at Syra­cuse Univer­sity School of Fine Art he was drawn to NYC and San Fran­cisco and spent 15 years in adver­tising where he was told, ​"It would be the most fun you could have with your clothes on." He's worked at top ad agen­cies, such as Young & Rubicam, creating TV and print campaigns and picked up a prized Clio and other awards along the way.

Adver­tising
Y&R NYC. Art Director 1964 – 1974
HD&B. San Fran­cisco 1974 – 1978 Asso­ciate Creative Director
Won a Clio -(Straw Hat Pizza)
Cole & Weber Asso­ciate Creative Director 1985 – 1987
Free­lance illus­tra­tion 1978 – 1984
Clients: Straw Hat Pizza, Qantas, Roll, IBM, BofA, Grape Advi­sory Board
Jeff Leedy Studios ‑Fine Art Humorist 1987-
Exhib­ited at over 400 art festi­vals in 23 states
Best in Show Fairhope, AL.
Best in Drawing Sausalito Art Festival
Exhib­ited at Sausalito Art Festival (#1 show in US) for 17 years straight
Owned & Oper­ated Art That Makes You Laugh© galleries
Sausalito, CA 1998 – 2008 — Mendo­cino, CA 2003 – 2009
Published: The Check is in The Mail. (1980)
​"Are You Laughing At My Art?" Sold out (2004)
​"There's A Person Inside Every Dog" (2016)
​"There's A Person Inside Every Cat". (2016)
In 1974 he relo­cated and fell in love with Sausalito's water­front charm. He worked at HD+B as asso­ciate creative director and then four years later, he became a free­lance illus­trator special­izing in humorous illus­tra­tion, à la New Yorker. At one point he had 5 art reps across the US.
In 1987 he won a gold medal from the NYC Society of Illus­tra­tors show Humor ​'87 out of 3300 world­wide entries. In 1989 he was an invited guest exhibitor to the pres­ti­gious House of Humour & Satire in the country that brought us yogurt: Bulgaria. It was the most amazing career expe­ri­ence for him and jet-propelled his career forward. He was becoming international.
Why Art That Makes You Laugh makes you laugh:
People who are funny don't take classes for that. They are wired that way. Being a humorist and an artist, it was not satis­fying to just do cartoons- they're not very artistic or painterly. And serious painting was OK but to Leedy, it did not allow his other strength, his humor, to come through. And when Leedy broke onto the art scene in 1987, he was a very unique artist who asked on his display banner, ​"Art You Laughing At My Art?" The public, expecting only serious art to be avail­able at art festi­vals wandered over, curious. What they saw and how they reacted was history. Leedy has in his own words, ​"Exposed himself at some of the best art festi­vals in the country". The police did not seem to notice.
Jeff and his wife and supportive busi­ness partner Elaine opened their first humor gallery called Art That Makes You laugh® in 1996 on the Sausalito water­front. It became a hugely popular desti­na­tion for 12 years to tens of thou­sands of Sausalito visi­tors. In 2000 they moved their home north to the Mendo­cino Coast where they opened a second water­front gallery in the Village of Mendo­cino, which they held for another 5 years.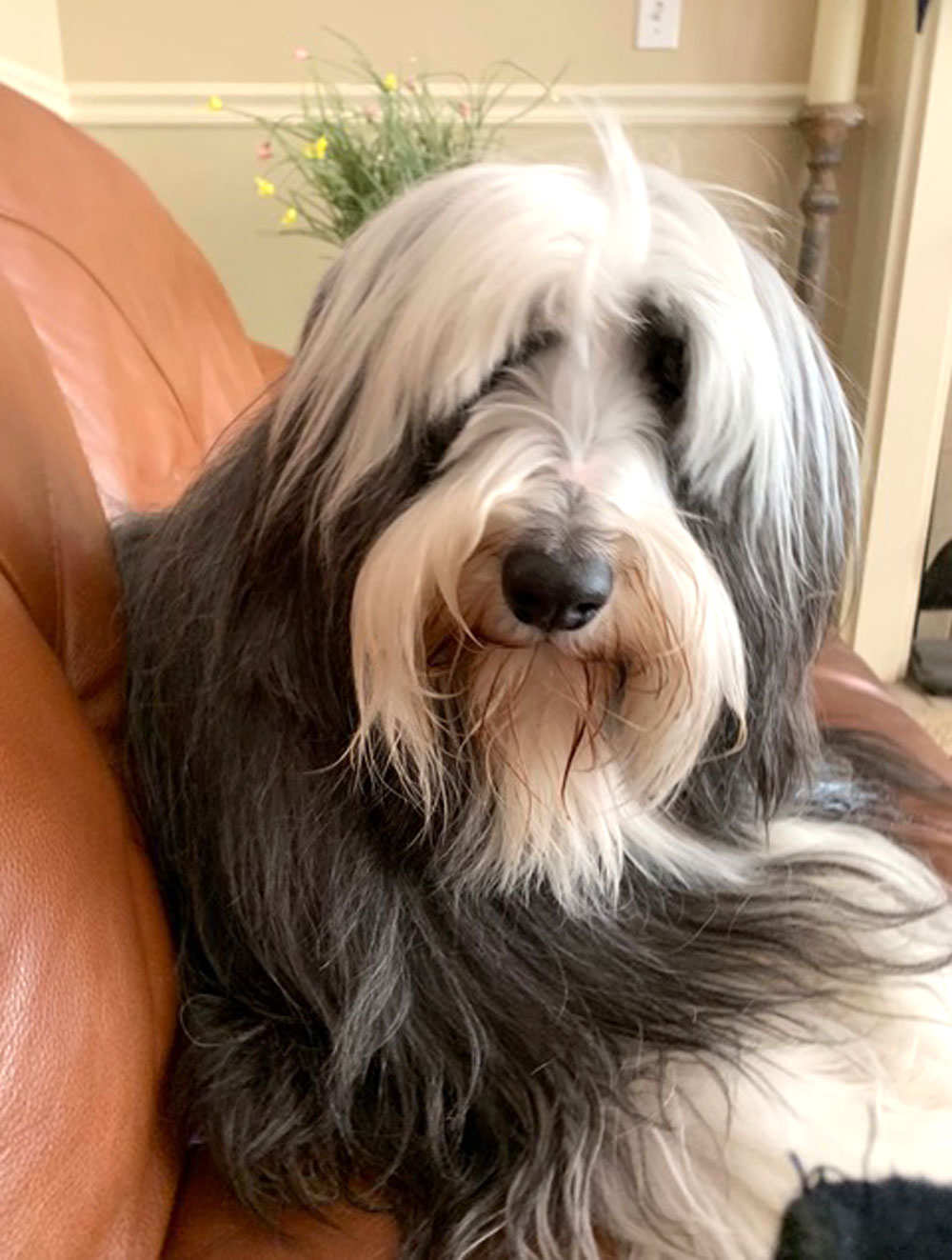 Jeff and his wife and bearded collie MeMe now live in Boise, which looks like their final home. Still working, still making people laugh.
"Are you laughing at my art?
Well good. You look like you could use a laugh.*
Current websites:
illus​tra​tionthat​makesy​oulaugh​.com
---