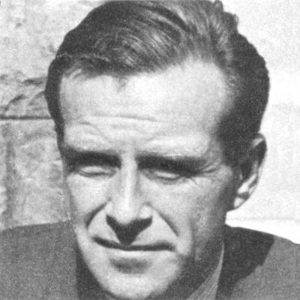 Nicolas Sidjakov, (12 – 16-1924 – 6 – 20-1993).
Born in Riga, Latvia.
Nic Sidjakov studied at the École des Beaux Arts in Paris, worked in adver­tising, and free-lanced for the French movie industry before moving to the USA in 1954.
In San Fran­cisco, his loca­tions were — 1967: 120 Green Street — 1971: 433 Turk Street — 1976: 1779 Union Street — and then with part­ners — Sidjakov, Berman & Gomez from 1981 – 1987: 1779 Union Street. Nic lived in Sausalito, CA.
When Tom Kamifugi & Asso­ciates (at 433 Turk Street) and Nic shared neigh­boring art studios — they created this poster, an invi­ta­tion to their party. It appeared in the Art Direc­tors and Artists Club of San Francisco's eigh­teenth annual in 1967, under the clas­si­fi­ca­tion of ​"Maga­zine Ad". (Hal Riney was ADASF's show chairman, that year.)
The credit infor­ma­tion shown in the annual, shows M. Halber­stadt as the photog­ra­pher — but the photo was by Jack Allen.
Jack had been forming an ad agency with Harrah's club as his first client. When internal poli­tics ended that plan, Jack became a profes­sional photographer.
This, I reported previ­ously. (See: Geezers' Gallery Jack Allen — Ad Man + Photog­ra­pher + Painter)

Jack Allen wrote:
​"Mean­while, the photog­ra­pher Milton (Hal) Halber­stadt invited me to lunch and suggested we might pool our talents. He had a beau­tiful studio in North Beach and I said yes, quicker than dirt.
At first we had fun — as Hal liked the sets he was so good at putting together — and I liked the people. So we fit well. And we enjoyed lunch at New Joes. And Hal was a Master Photog­ra­pher so I was learning every day.
As in many things, they don't always work as planned. Hal and I parted as friends and I moved to Vander­water Street in my own studio, next to Vene­to's Restau­rant. Years of work came out this Studio."
So on 11−10−20, I emailed and phoned Jack and asked what it was like taking this photo of Sidjakov and Kamifugi. ​"Can you tell what the day was like, working with those two – – taking that shot? How long could Nic, hold still in that Cossack position?"
Jack said that all he said at that time was: ​"Hold still"!
There is a lot to be found on-line about the extremely talented, Nic Sidjakov. In my collec­tion of ADASF publi­ca­tions, I found 107 of Nic's accepted entries in the years of 1963-to-1967 and 1974 and 1978. Some, show that he was listed as Art Director – (19) and others, cred­ited his artistic / design skills – (88). I had planned to scan and show these pieces but he was too prolific with his many styles — for me to be able to display them here.
His volume of work was explained. This from Chris Blum:
–"ad folks would drink their after­noon and want to nap and Nic would take over and save their jobs for them". C.B.
I never had the chance to meet Nic Sidjakov, but i was told that he was as kind as he was talented and was always there to assist.
The sixth publi­ca­tion (1964) of the Cham­pion Paper's – Imag­i­na­tion – ​"The Wild West" paper sample was in the ADASF's sixteenth annual show in 1965 listed under Booklet or Folders". Nic Sidjakov and Ewald Breuer provided the artwork and Tom Gorey directed the art. (And, Jack Allen shot the photo of the ​"Gunslinger".)
I show the compli­cated plan­ning neces­sary in producing this booklet.
There are fold-out pages, partial pages, die-cut pages, embossed pages, even a sleeve, holding a single detached page. All of the artwork explained how chosen colors worked well on the various samples of stock. The booklet was designed to show the the graphic art commu­nity the many possi­bil­i­ties for their graphic projects when choosing Cham­pion Papers.
I have repeated the pages to show the planned sequence as one looks through the booklet – – opening folds that reveal more images – – all that was created offered an ​"expe­ri­ence".
Also, here are samples of Nic Sidjakov's design that I have kept though the years. These two news­paper spreads and a Focus Maga­zine ad from 1975 promote the new Embar­cadero Center in San Francisco.
Maybe, when I have more time, I can go back to scan and show even just a part of the 107 Nic Sidjakov's ADASF accepted entries mentioned above.
Ann Thompson